Next Meeting - Friday, 07 April, 2017 - 7:00 PM
BIA member Ron Anthony and Denny Collin will be performing at
The Vanilla Bean Cafe - 450 Deerfield Rd., Pomfret Center CT
Saturday, March 25, 8:00 - 10:00 PM
BritJam 2017 - Sunday August 20, 2017
Every THURSDAY - 6 PM - WRENCH MEETING:
Meet at Dave's place in Madison to work on Britjam Door Prize and other bikes.
Click here to email for directions to Dave's place
Dave, Doug and Pete working on the Britjam 2017 door prize, a 1978 Triumph Bonneville.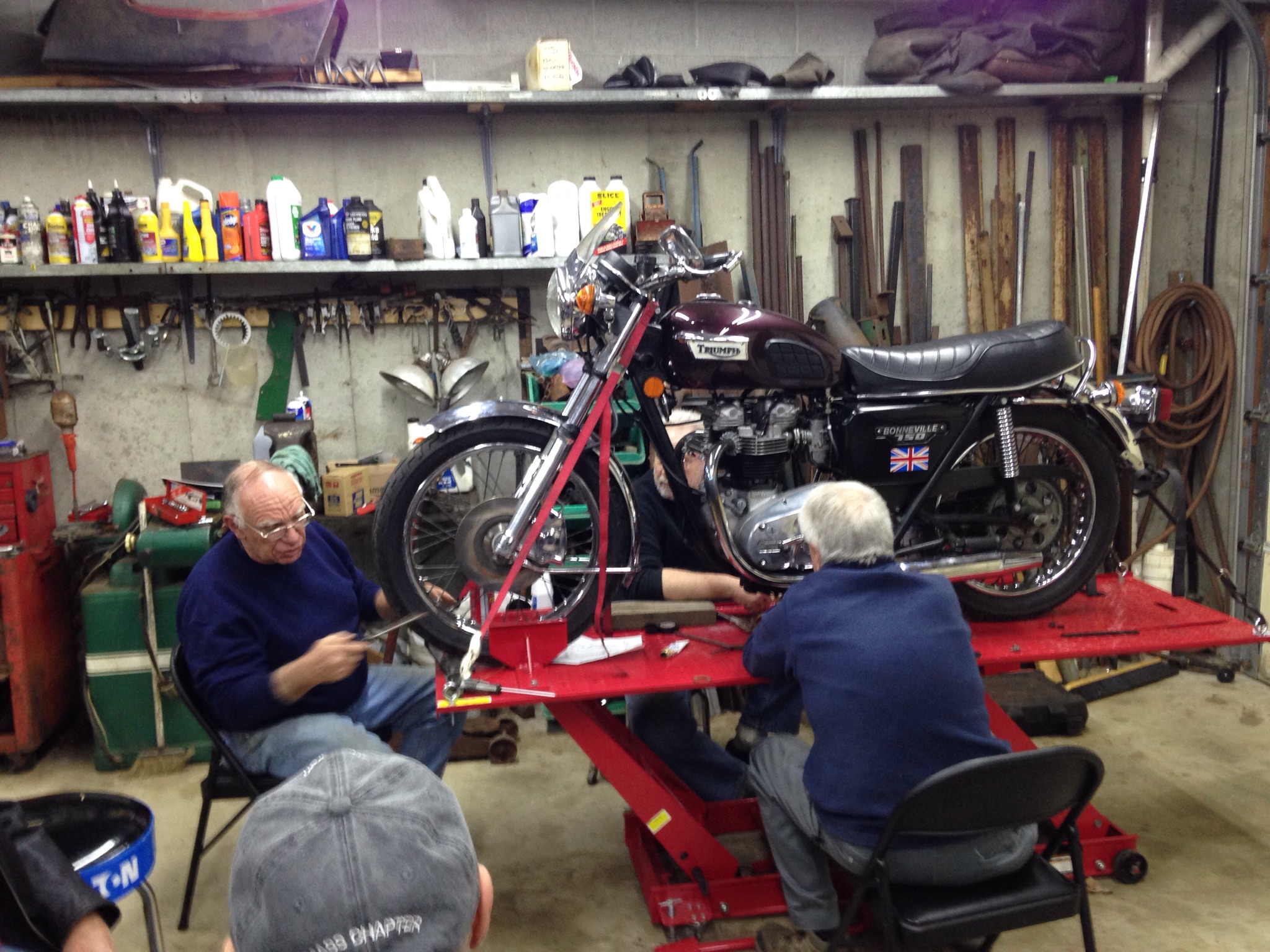 CLICK HERE FOR 2016 BRITJAM FLYER
REMINDER: If you are not receiving our quarterly newsletter via email or paper; you have not kept your membership current or your contact info. needs updating for our records. Contact Membership with any questions.